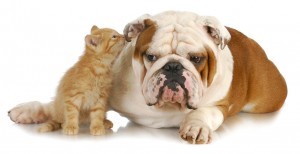 Since we began providing affordable pet care in DFW, we've had countless requests from clients asking for low cost spays, neuters and other services at a lower cost.
Finally, in 2018 we opened Low Cost Pet Vet in Irving, TX to provide affordable spays, neuters, surgeries and more care! Low Cost Pet Vet is a full-service clinic owned and operated by Dr Munsell. We provide the highest level of pet health care, at prices you can afford.
Canine Spays – Starting at $89
Feline Spays – $85
Canine Neuters – Starting at $85
Feline Neuters – $75
*Price includes doctor exam, office visit, day boarding, surgical prep, oxygen, gas anesthesia, electronic monitoring during anesthesia, surgical procedure, any needed stitch removal, antibiotics, and pain medication. Extra charges for spays if dog is in heat or pregnant may apply. Additional services available such as IV fluids, bloodwork, microchipping, vaccinations, tumor removal at additional cost. 
For more information, visit our website at https://lowcostpetvet.net.