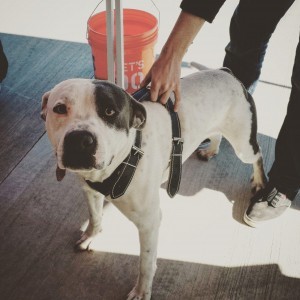 Low Cost Pet Vax's goal is to provide basic pet healthcare to the DFW area with friendly service, at convenient locations, for affordable prices. We bring a lower-cost alternative for vaccinations and other preventative services to keep you and your pets safe.
Low Cost Pet Vax was started in March, 2016. We wanted to provide vaccinations at affordable prices, and inform pet owners across the DFW area about pet health care and the importance of protecting their pets with vaccinations.
Although veterinary clinics provide vital pet health care services, the rising prices of running a clinic force prices to go up for clients as well. Seeing a need for a more innovative type of practice, we ended up starting Low Cost Pet Vax.
Low Cost Pet Vax is an entirely mobile vaccination clinic service. Without the overhead of a clinic, or the costs of obtaining and maintaining expensive equipment, Low Cost Pet Vax can cut prices dramatically.
Whether your pet is young or old, stays indoors or outdoors, is well-behaved or a trouble-making escape artist (we know the type!), they need to be vaccinated. Deadly diseases like rabies, distemper or parvo must be vaccinated against to protect the safety of you and your pets. We even provide testing and protection against heartworms, and provide microchipping to make sure you'll always be able to find your pet wherever he or she is.
At Low Cost Pet Vax, we strive to provide convenient services at affordable prices to keep your little (or big!) ones happy and healthy.
We are dedicated to providing you and your community with a low-cost but positive and professional experience.
Do you have questions? Feedback? Drop us a line at 817-282-1000 or email us at contact@lowcostpetvax.com. We'd love to hear from you!