Dr. Rodney Munsell
Dr. Rod Munsell graduated from Texas A&M University in 1989 with a degree in Veterinary Medicine. Since then, he has worked in several different veterinary practices and started two small animal practices in the metroplex area. He owned his last practice for 10 years but after moving out to  the country with his family, decided to sell and start afresh. Mobile practice gives much more flexibility and while some things are not available with this type of practice, the ability to serve those who would rather not take a pet in to the doctor's office for their care was quite appealing.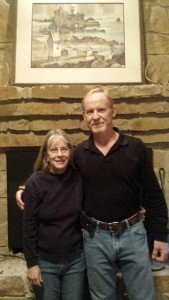 Dr. Karen Munsell
Karen Munsell attended Texas A&M University and received her doctorate in veterinary medicine in 1989. She married her classmate, Rodney Munsell, and together they have operated two successful veterinary hospitals in the Dallas-Fort Worth area. She has 4 wonderful children who were and still are homeschooled and also work with the family to make our current business successful. She loves dogs and cats and horses too but our goal is to build a business that will support overseas missionary work to spread the good news of Jesus Christ.
Juan Enriquez Jr
In high school Juan Enriquez Jr attended Equine Science class and the pre-vet class at the Advance technology center (ATC). In 2009 Juan Enriquez Jr graduated High School and shortly after applied at Denton Animal Control. With the knowledge he acquired from the ATC pre-vet class, Juan thrived and was very involved in his job.
While Juan worked at Animal Control he increased his skills in giving vaccinations to dogs and cats, restraining large and small animals, public speaking, and leadership skills. In 2015 Juan Enriquez Jr quit Animal Control to attend Lincoln Tech where he studied welding. On April 4th 2016 Juan Enriquez Jr graduated Lincoln Tech with a 3.90 GPA, 97.4% attendance and class foreman. Juan enjoyed welding and everything that came with it, but his passion in working with animals never left his mind. Later that year he was given the opportunity to work with animals again at a low cost pet vaccination clinic.
Tara Franks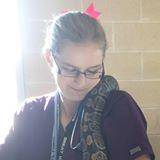 At an early age, Tara was submerged into the training and care of many different animals on her family's ranch. There she got experience with everything from horses, birds, dogs, and cats to wildlife. Having this background came in handy when she fell in love with veterinary medicine as technician. Being able to work alongside veterinarians to help animals was the perfect career match. One of her most passionate breeds is the German Shepherd Dog. As a certified dog obedience trainer/instructor, she loves their unwavering devotion, brilliance, and athleticism. She owns several German Shepherds and two horses; a percheron named Brutus and a spotted saddlebred named Midnight. Her newest adventure is diving into the world of raptor rehabilitation, where she hopes to aid in the recovery process of sick or injured birds of prey.
Shannon Johnson
 Shannon Johnson went to school in Hillsboro, Texas and graduated Hill Junior College Magna Cum Laude with an Associates Degree in Arts. She went to Texas A & M University for almost two years.  Being a single mom, she left school and that is where she entered into Restaurant Management for 20 years.
     In 2009, she left the Restaurant business and now owns a small courier service delivering Veterinarian supplies in the Metroplex.  She started working outdoor shot clinics in 2012.  She began her career with Low Cost Pet Vax in August 2016.
     So look for her at the end of your visit to get your appropriate documentation, tags and needed heartworm and flea prevention.  She looks forward to meeting  y'all on Saturday or Sunday!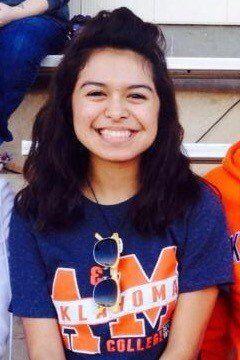 Jasmine Rodriguez
My name is Jasmine Rodriguez. I grew up in Bowie, TX my whole life and went on to study Secondary Education with Spanish foreign language at Oklahoma State University. Due to financial circumstances I wasn't able to finish my studies. I currently work as a preschool teacher at Alpha Academy of Oakmont in Corinth. I'll be dedicating my weekends to Paradocs Veterinary Services. I'm definitely more of a dog person by all means, with Milo my jack russel terrier mix and Chiquis my German shepherd at home.
Our Staff
was last modified:
August 24th, 2017
by